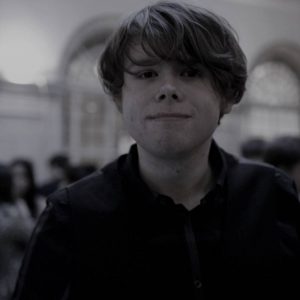 Hi, I'm an aspiring author from Bournemouth looking to share the details of some of my work on this platform.
I've been writing since I was ridiculously young, although I'm happy to say I think I've improved a lot since those initial makeshift books in felt-tip pen and terrible spelling. I'm constantly looking to push the boundaries of what I write, and whilst my current preferred avenue is contemporary fiction, I'm looking to expand into some speculative fiction as well, should time allow.
I was accepted into Bournemouth University in 2015 and have more recently started a postgraduate degree in Creative Writing & Publishing, and whilst I admit that's the reason for this site's existence, I hope this can prove a useful site for me even beyond that.
Outside of writing, you can usually find me either with a performing arts group, with a humanist group, or doing way too deep analysis of any creative work I feel like. Take a look around this site for more details on my books and further links.