FLASH SALES TOMORROW!

CLICK AND ORDER THE NEWLY-RELEASED WORK

£2
ARE YOU READY………..
Baffled about the other replica … never crossed his mind he was a twin. Yet the nightmare persisted. Ejide wanted to know who the young person was.
The Other Half!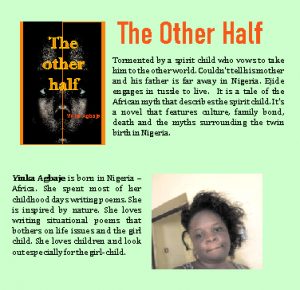 Its hidden in one of the icons. The first chapter of the work. Find, win and read the newly released work. FREE!